Last June, we celebrated the groundbreaking for transit-oriented development above the Capitol Hill Light Rail Station. CHH will build 110 apartments affordable to households earning at or below 30%, 50%, and 60% of area median income in a mix of studios, one-, two-, and three-bedroom units at the corner of 10th Avenue East and East John Street. The building is being built with a goal of reaching a LEED Platinum standard and will also include a 1,409 square foot community room. CHH plans to complete the framing of the top story on this, our 50th building, during the week of May 20th.

See below for an animated look at the evolution of Station House since June!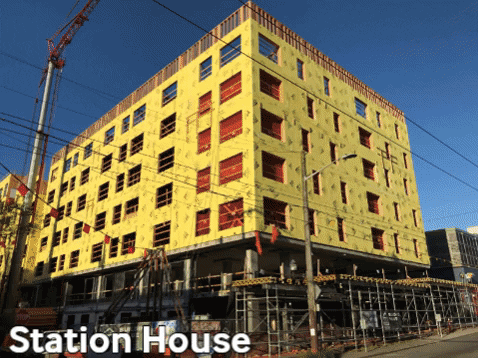 Photos courtesy of Charles Hall. GIF by Yiling Wong.